UNDOF civil affairs serves as an interface between the Force and the local communities in the area of operation. It ensures that confidence-building measures are in place to support the return of the Force to its full operational capability on the Bravo side, in line with its mandated activities, permitted by the recent improvements in the security situation. With this in view, UNDOF implements quick-impact projects (QIPs) which comprise mainly community outreach activities and assistance with the rehabilitation of structures affected by explosive remnants of war (ERW) located in local communities. The projects are aimed at contributing to the fostering of an environment conducive to the implementation of the mandate of the Force, and to ensure the safety and security of its personnel. In addition, the projects endeavour to raise awareness and gain the support of the local communities regarding the overall UNDOF mandate, and its role in observing the ceasefire agreement between the parties to the Disengagement of Forces Agreement in the area of operations (AO).
Recent Projects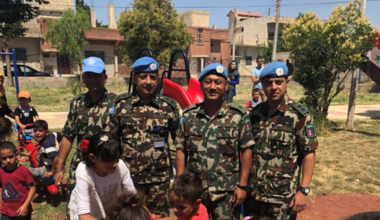 UNDOF Nepalese troops supporting renovation of playground in Khan Arabah, gallery here.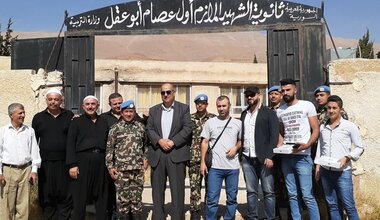 UNDOF Nepalese Contingent (NEPCON) donates school material in Arneh, gallery here.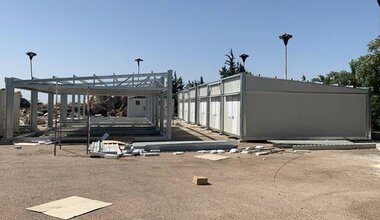 UNDOF supporting the Governorate of Quneitra by constructing COVID19 isolation rooms.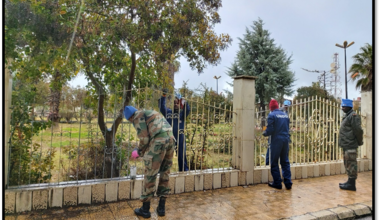 UNDOF Indian troops assisting in the reconstruction of a communal park in Al Baath.