VTC Presentation with Capt Noel Carey (Rtd) and Dr Robert Canessa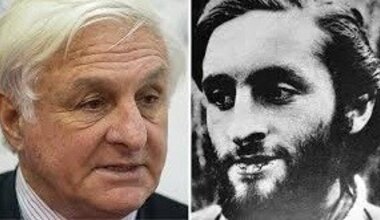 UNDOF has been privilaged over the last number of weeks to have been able to hear the experiences of two incredable men who were willing to share life changeing experiences.
On Sunday the 31st of May our Uruaguyian collagues arranged a VTC presentation with Dr Robert Canessa. Dr Canessa gave a very factual account of his experences when he and his Rugby Team mates were involved in an Aitplane Crash over the Andes Mountains in 1972. Dr Canessa gave his account of how he and his surviving team mates banded togeather to survive for over 83 days on the side of the Andes Mountains in Sub zero temprtures. Dr Canessa,s story was depicted in an awarded winning movie called Alive which was shown to all who attended the presentation prior to Dr Canessas presentation. UNDOF would like to thank our Uruagyian collagues for this presentation and especially Dr Canessa who tells his with such empathy and integrity.
On Sunday the 16th of June UNDOF was again given a rear privilage when Capt Noel Carey (Rtd) gave a presentation of his accounts as a young Platton Commander serving with the UN mission in the Congo in 1961. Capt Carey gave an emotional account of the heroic actions carried out by both him and the men of A Coy 35th Infantry Battlion during the 5 day Seige of Jadotville . Capt Carey gave a minute by minute account of the 5 day battle that had the audience sitting on the edge of their seats. Capt Carey also gave a heartfilled account of the Units time in captivity after the battle and also on returing to Ireland the lack of recognition the Unit recieved due to political pressures. Capt Careys story ended with his account of A Coy being finaly being offically recognised for their Heroic actions in 2018 some 40 years after the battle. When all remaining survivours of the Battle were awarded the 'Bonn Jadotville" medal. A Companys moving story is now dipicted in an award winning movie called "The Seige of Jadotville" the movie gives a life like account of the the actions of the UN Irish Unit during the 5 day battle. Again UNDOF would like to thank Capt Carey for giving us the time to share his experiences.